September 9, 2022
WANT TO SELL YOUR REAL ESTATE PROPERTY FAST? HERE ARE FOUR WAYS TO GET BUYERS IN NIGERIA
Many property owners often complain about finding it difficult to get buyers when they put their real estate properties on sale. This could be due to various reasons ranging from the location of the property to the quality of the structure, the age and the cost.
The truth, however, is that with the right strategies, you can dispose of your properties within a short period of time for good profit. There are many ways to get buyers for your and they are as follows:
1. Get real estate agents involved: Real Estate agents are professionals whose specialty lies in selling and renting out buildings and land for clients. They are usually contacted by people looking for houses or lands to buy and so they can be very instrumental in helping you get buyers. No matter the location of your property, there are estate agents there who can help you find buyers. At an agreed fee, they serve as middle men to see that you get buyers and sell off your property. Just visit their offices and do business with them.
2. Get Commission Agents: Commission agents are people who are licensed to buy or sell properties in a state. You can get your property sold by recruiting commission agent who would help you find buyers. Most real estate commission agents are paid for their services through commissions that are based on a percentage of the property's selling price. For example, in Lagos, commission agents are paid between 4-6% of the cost of the house. It may cost you more to get a commission agent, but it's certainly more effective for fast sale.
3. Leverage on Internet Marketing: With the growth in Internet users and access, it has become easier and cheaper to advertise your property online and meet targeted audiences. This so because the first-place home buyers will go looking for properties is on the internet. With handy smart devices everywhere, buyers and investors can roam the entire city viewing every available property. You cannot afford to miss being seen when buyers are looking for a property so you have to put your property out by leveraging on popular property listing sites. You can also work with digital marketers to put your property on social media sites or free advertising platforms, amongst others. You can even do target advert to strategically identify people in your location who may be interested in buying your property. The opportunities in online marketing are huge.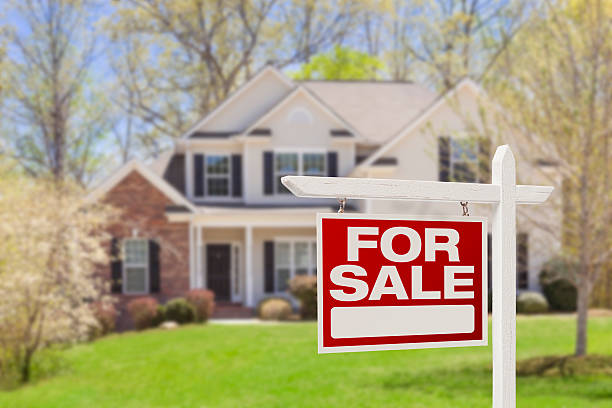 However, it is important that you use sharp pictures of the property and describe it I details highlighting the special features and advantages of its location.
4. Traditional Media is still relevant: With the Internet, a lot of people prefer to advertise their products online because it's cheaper and often more effective to use. But traditional media – TV, radio, newspapers and fliers remain a great way to reach customer especially the older generation of people who are still hold the media dear. You can't go wrong listing your properties for sale on major newspapers because a lot of people tend to trust such compared to the adverts on social media.
5. Lower Pricing: The fastest way to find buyers for your property in Nigeria is to price your property a little lower than the prevailing market price. This is because when buyers are faced with multiple choices, one of the things that speeds up decision making is price. If your price is below the market price, yet your description and pictures portray a house good enough for the market price, they would search for you.