July 29, 2022
FOUR REASONS WHY YOU SHOULD GO HOUSE SHOPPING NOW….IN THE RAINY SEASON
Looking to buy a house? There is no better time to make that investment than now. And when we talk about now, we mean now that the rains are at their most ferocious and the floods are taking over their usual routes.
Yes, while rainfall is considered a blessing, it can also bring a lot of heartache to people, especially in many parts of Lagos where flooding becomes the order of the day as soon as there is little rainfall. Lagos, being an aquatic city is historically highly susceptible to rainfall.
In many parts of the city, roads turn into streams, gutter turn into mini-lakes – cars get stuck, traffic builds up and the city literary shuts down.
Interestingly, no one likes to live in such conditions. An average house-owner would rather live in an apartment without having undue headache and apprehension as soon as the raining season comes. That is because nobody likes to be sacked from their houses during heavy rainfall, hence it is important that your search for a new apartment/land is during a period like this when rainfall is at its peak (June to September).
Granted most parts of Lagos Island are prone to flooding during rainy season because of closeness to the Atlantic, it is still important to look well during rainy season before settling for an apartment.
Generally, here are five reasons to buy your house now (during the rainy season):
1. Quality of house roofing: When it rains, the state and condition of the house roofing is exposed. Chances are the roof will leak if they are in poor conditions during the rains. The roof tiles might have broken, or lose its end and you can only get to see this during or after a rainfall.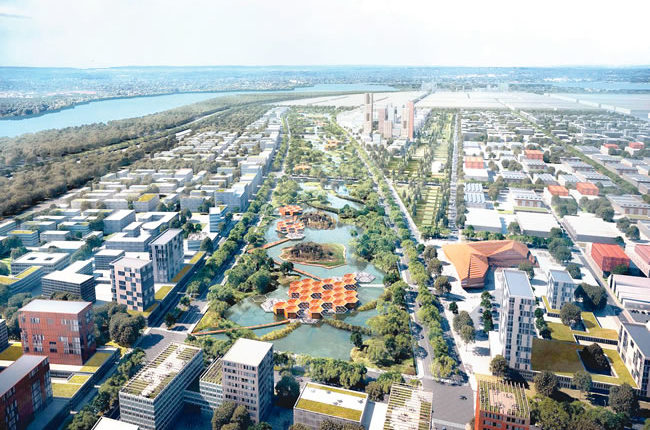 2. Quality/availability of drainage system: Identifying the quality of the drainage system is another reason to go house shopping during the rainy season. Heavy downpour tends to reveal the real conditions of the drainage system around the home. Paying close attention to the level of floodings around the hose would save you a lot of money and stress of having to search for another property.
3. Quality of the housing material: A house built with good quality materials will usually maintain its condition under any weather situation. But the reality is different for buildings constructed with poor quality materials. Many new building looking all nice may not look the same when it rains. Most times under harsh weather, is advised to have a look at the property you intend to buy after a rainfall to see if it sticks to the quality.
4. The House Condition and Extra Features: Not everyone can have the opportunity to inspect a house while it rains, some people don't even like that idea. You can make inquiries from real estate agents or your potential neighbors about the house condition as it relates to electricity supply, community regulations and lots more. Avoid buying a home below sea level, if you can't tell what a sea level talks to experienced real estate agents.
Looking to buy an apartment where flooding is the least of your worries, contact us for any of our fast selling products: The Edifice Apartments, The Cynosure Smart Home Apartments 1 and 2, and The Pinnacle Annex. Our prices are the best you will find around. Reach us today via +234 913 105 8236;