It's July and that means the first six months of Year 2023 have come and gone. It also means that we have just six months to the end of the year! How time flies! As we count down the remaining six months to the end of 2023, it is time to take stock of your financial goals to determine how far you have come and how to achieve outstanding goals for the year.
Evaluating the achievements of your financial goals this mid-year and ensuring that you are on track is an important step to making progress. But how do you do this?
Here are some tips to help you evaluate your financial goals effectively:
1. Identify your goals: To be able to evaluate your goals for the year and achieve them, it is assumed that you already set clear, specific and measurable goals at the start of the year. For example, instead of saying "I want to save more money," specify a target amount, like "I want to save N10,000000 in one year." Identify or review the goals to ascertain how far you have gone in six months. However, if you don't have any clear goals so far, this is the time to set new goals as you begin the second half of the year.
2. Monitor key metrics: Identify key metrics that align with your financial goals take note of them. Review your budget and financial situation periodicall For example, if reducing debt is a goal, track your debt-to-income ratio or your total debt balance. If the acquisition of properties is your goal, identify how many properties or how much of mortgage you have paid on the way to acquiring your property, amongst others. Tracking these metrics will provide a clear picture of your progress.
3. Celebrate milestones along the way: Identify your milestones and celebrate them. Share your progress with someone you trust and who can support and hold you accountable. Don't discount or look down on your little wins. Celebrating your milestones will help motivate you to stay on track and provide a sense of accomplishment throughout the journey.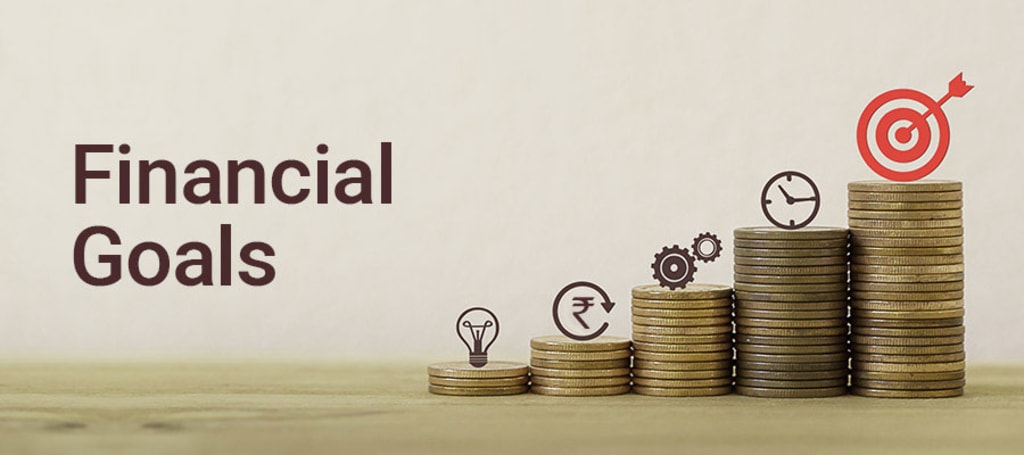 4. Analyze and reflect on outcomes: Evaluate your progress periodically to identify areas where you're excelling and areas that may need improvement. Reflect on the strategies and actions that have contributed to your achievements, and make necessary adjustments if needed. If you identify areas where you are lagging, pay attention to them and work on them. If necessary, re-adjust your goals to reflect the reality of things.
5. Seek professional advice if necessary: If you find it challenging to evaluate your financial goals or need expert guidance, consider consulting with a financial planner or advisor. They can provide objective insights, review your progress, and suggest adjustments if required.
Remember, evaluating financial goals is an ongoing process that requires commitment and adaptability to be able to fully achieve them. Stay disciplined, adjust your plans as needed, and never hesitate to seek help when necessary.
For professional guidance, don't hesitate to reach us via any of our communication channels.