It's a great idea to have a home. But nothing beats having a home that commands great value. No matter how valuable your property is, it is natural to want it to continue to increase in value year in year out. And considering that the property tends to lose value over the years with dilapidation, it's smart to find simple ways to improve the appearance and ambience and by implication, the value of your property. This is because, the value of your property is directly proportional to the amount of money it will command in the market.
So, whether your goal is to renovate your home this year or sell it, making home improvements can increase your home's value.
So, here are five simple ways to make your property more valuable.
1. Carry out external repairs: The first thing that attracts or repels potential investors in a property is the general external appearance of the property. Hence, the exterior of your home is a chance to make a first good impression even before the interior. Ensure all damage, both outside and inside are fixed. Fix cracked walls, broken windows or doors, lose roof, broken down fence, etc. Then apply some fresh paints. Some experts argue that a fresh coat of paint throughout your house can increase the home's sale price by as much as 5 percent.
Once the exterior is in tip-top shape, you can then look at the interior and put it in shape too. If your exterior looks dour, consider planting flowers that would give your home a nice and friendly appeal and thereby increase the value.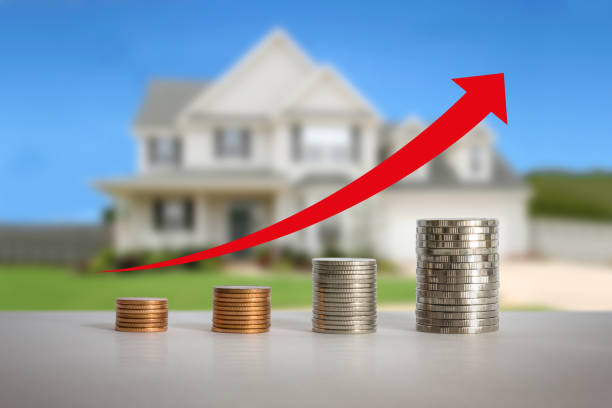 2. Keep it clean and spacious: A clean, well-groomed environment is a plus any day any time. Increase the value of your home by making it clean and decluttering it. Cleaning and decluttering are relatively inexpensive tasks, even in bigger homes. Good enough, you can do it yourself without attracting extra costs. Trim your flowers regularly if there are any and improve the greenery by planting trees in the compound. Free up rooms of junks, polish wooden surfaces and have a generally warm ambience. While some homes may be great, an unconducive environment is a turn-off for many people, especially where there are options.
3. Identify the Work that Makes the Most Difference: In order not to dig too deep into your pocket and get overwhelmed, you can renovate the property in sections. This strategy will increase your property's value without spending too much out of your pocket. Prioritize and identify the renovations which would make the most difference in your home and instantly increase its value. It could be doing the flooring of the compound, or tiling the fence walls, or completely changing the paintings.
4. Pay attention to the finishings: A lot of times, the value of the home is not determined by the size of the building itself but the home finishing such as lighting, the doors, windows, plumbing system, etc. Look out for these fittings and change them to more modern and functional types. Where a simple repair is required, carry it out without further delay. A house with functional and modern fittings instantly adds value in the eye of a buyer.
5. Pay attention to the kitchen and bathroom: The first port of call in a building for many new home buyers is the kitchen and then the bathroom. Once the kitchen and bathroom are in great shape, then deal is half done. In many cases, a kitchen or bathroom remodel can significantly increase the value of your home. Put the latest appliances in place and create proper lighting and ventilation for the kitchen.
However, if you are looking for a home that meets your best needs, look no further than The Edifice Apartment by PWAN Stars located at Sangotedo, Lagos. There are 1, 2 and 3 bedroom options to choose from all at great prices. Mortgage scheme is also available to pay over a long period of time. Contact us today.